ITL Insulated Tools Ltd

ITL was founded in 1965, they have over half a century's worth of experience producing quality insulated tools to the highest standard. Made in Great Britain, ITL is the only manufacturer to Insulate its tools with Nylon Thermoplastic using a unique multi -layer injection moulded manufacturing process.
ITL tools are the highest quality and standards in the industry, they are longer lasting and hard wearing with a lifetime guarantee. All ITL tools are 100% tested to IEC 60900 and Category C. which means they can be used in extreme climates and in the harshest and toughest conditions.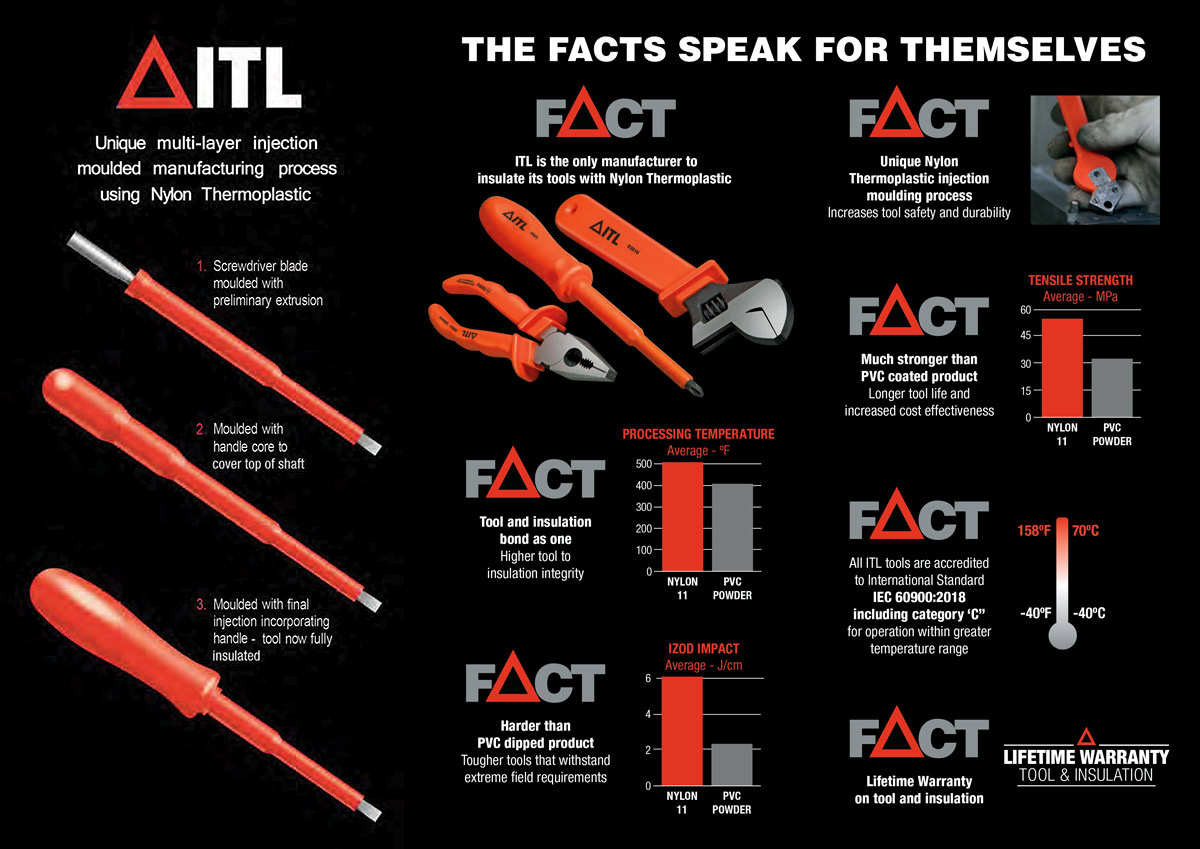 Categories that feature ITL Insulated
Adjustable Wrenches
Hacksaws & Blades
Insulated Bent Nose Pliers
Insulated Cable Shears
Insulated Combination Pliers
Insulated Diagonal & Side Cutting Pliers
Insulated Long Nose Pliers
Insulated Slip Joint Pliers
Insulated Sockets & Spanners
Insulated Wire Stripping Pliers
Junior Saws, Mini Hacksaws & Blades
Screwdrivers Insulated
Torque Wrenches