Shurtape UK brands include market-leading Duck Tape® and FrogTape®. Duck Tape® was relaunched in the UK in 2010 and has become the UK's favourite and Number 1 DIY tape brand. FrogTape® Painter's Masking Tape - the award winning product - was launched in answer to consumers who had become disillusioned with traditional masking tapes on the market, and who demanded a straight line finish.

FrogTape® is the only painter's masking tape treated with PaintBlock® Technology. PaintBlock® is a super-absorbent polymer which reacts with emulsion paint and instantly gels to form a micro-barrier that seals the edges of the tape, preventing paint bleed.

The result: Very sharp paint lines and less time spent on touch-ups!
For best results, always remove FrogTape® immediately after painting.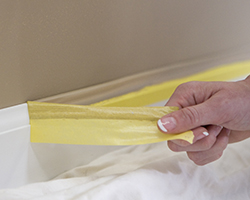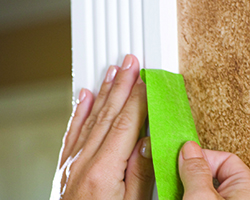 Duck Original Cloth Tape
For Fixing, Binding, Repairing & Creating
Heavy Duty, Strong, Waterproof*
Mounts, Seals, Reinforces, Bundles, Protects, Identifies
For 1000s of uses indoors and out
Sticks to most surfaces
Available in many colours and patterns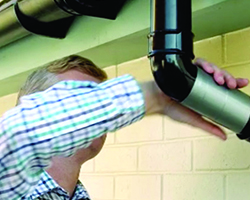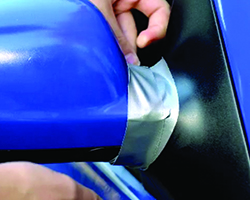 The Shurtape T-REX® Tape
Ferociously strong tape from co-extrusion technology, designed to prevent de-lamination of the tape.
Holds longer and sticks stronger than ordinary tapes
Double the thickness of standard duct tapes
UV resistant layer built in to its tough skin, giving it long lasting durability and staying power to last through all types of weathers and temperatures.