Lufkin

Ever since the first Lufkin® wood rule was produced in 1869, the Crescent Lufkin® brand has been synonymous with high quality and unmatched accuracy.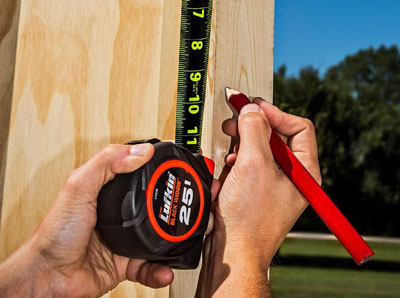 Today Crescent Lufkin® wood rules, power tapes, engineering and surveying tapes, specialty tapes and measuring wheels comprise of the widest selections of measuring products in the industry.
Lufkin® comprises of over 140 years experience in multiple measuring categories.
Valued features that make a wide variety of tasks such as gauging a petroleum tank, laying out a building foundation or hanging a picture. Accurate measurements from products designed for the work environment.
Categories that feature Crescent Lufkin®
Road Wheels & Track Measure
Tapes - Diameter, Marking & Dipping
Tapes - Long Tapes
Tapes - Pocket Tapes