NEW CorePlus Range - Specialist Diamond Cutting

As specialists in diamond cutting, CorePlus offers a comprehensive range of Diamond Cutting Blades, Diamond Dry Core Drill Bits, Diamond Tile Drill Bits and Diamond Holesaws.
About CorePlus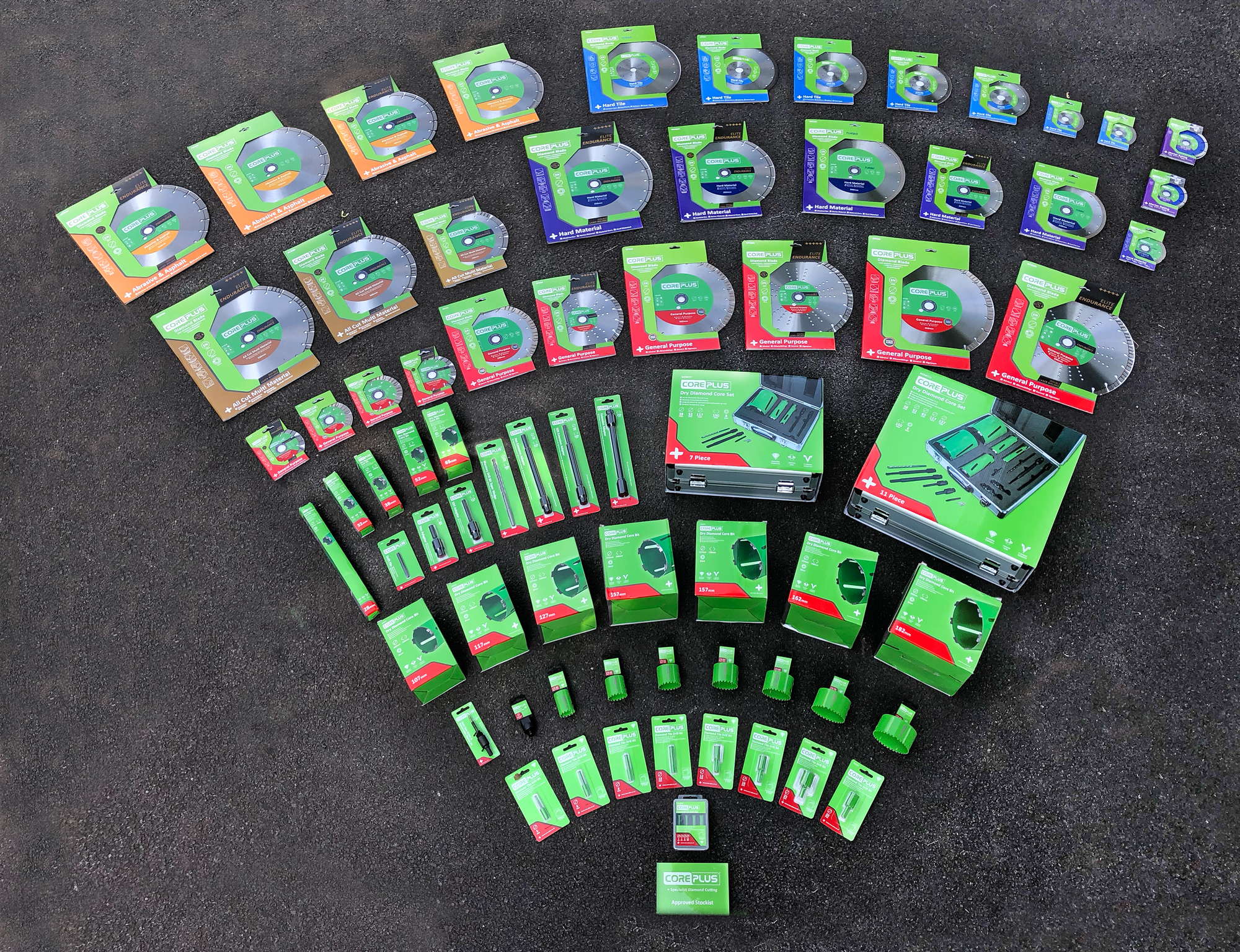 Our product range utilises the very latest design innovations and technological advancements in diamond cutting.
Selecting the right cutting tool can be a daunting, complicated process, that's why we believe we have introduced the easiest to understand range of diamond cutting tools available. Uncomplicated naming and simplified packaging make it simple to match the correct blade for the material being cut.
When long blade life is the key selection criteria, our Elite Endurance range provides the maximum number of cuts for your spend.
Safety
Nothing is more important when working with diamond cutting equipment than safety. That's why we commit to certified quality management processes and testing of the highest competence. All our diamond cutting blades are manufactured to EN 13236 and our Elite Endurance range meets the additional certification standards required by oSa®, the Organization for the Safety of Abrasives.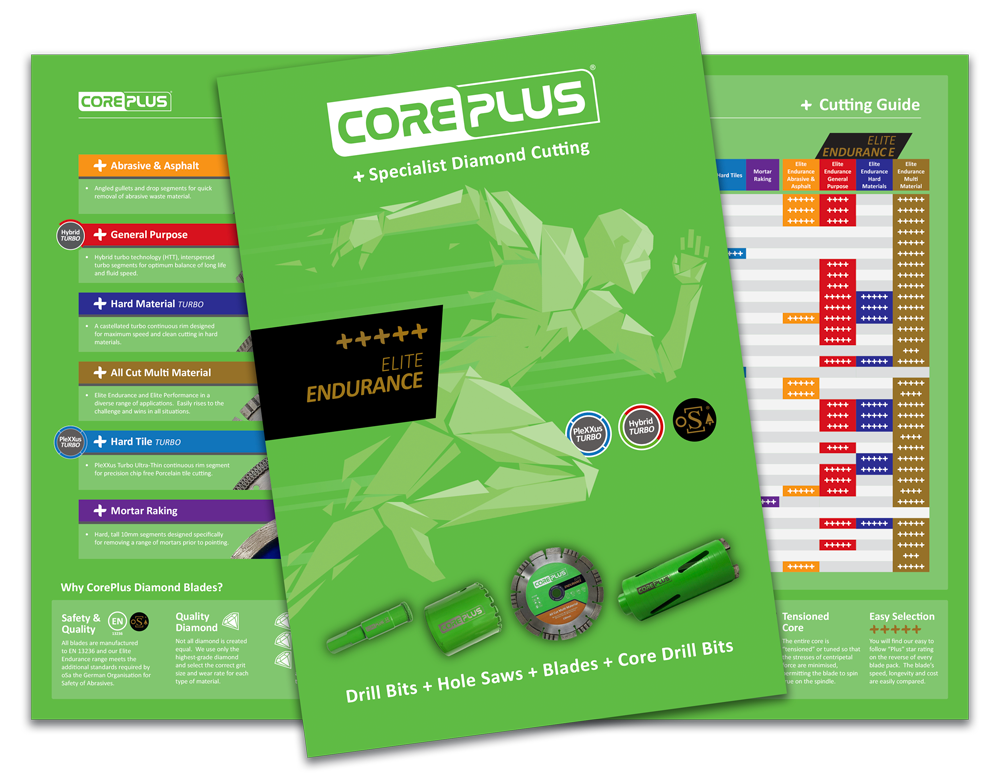 For more information, see the full range here or find your local retailer here.
Published on 10/09/2021, Expires 30/06/2022