Expert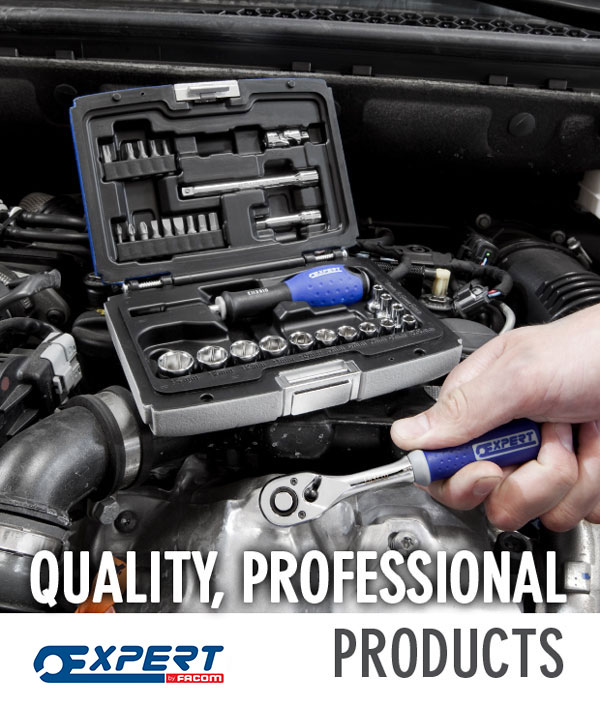 Designed to meet the competitive expectations of todays professional tool users.
Working to a budget doesn't mean it's neccessary to have low quality tools that will need replacing frequently.
Designed by the research and development team responsible for premium brand, Facom, Britool Expert provides a range of over 1,600 reliable and cost-effective tools from socketry and wrenchesto screwdrivers and pliers.
Britool Expert tools meet all current ISO and DIN standards so you can rest assured they will continue to perform year after year.
Categories that feature Expert
1/2in Drive Accessories
1/2in Drive Socket Sets
1/2in Drive Sockets - Imperial
1/2in Drive Sockets - Metric
1/4in Drive Accessories
1/4in Drive Socket Sets
1/4in Drive Sockets - Imperial
1/4in Drive Sockets - Metric
1/4in Drive Sockets - Torx & Hex
3/8in Drive Accessories
3/8in Drive Socket Sets
3/8in Drive Sockets - Metric
Adjustable Wrenches
Ball Pein Hammers
Bits & Holders - Britool
Cold Chisels
Crimping Pliers
Dead Blow Hammers
File Sets
Gauges - Feeler
Glass & Tile Lifters
Hexagon Key Sets
Hexagon Keys
Hook Wrenches
Locking Pliers
Mains Testers
Mixed Drive Socket Sets
Parallel Pin Punches
Screwdriver Sets
Screwdriver VDE Sets
Screwdrivers Multi-Bit
Spanners - Combination Imperial
Spanners - Combination Metric
Spanners - Combination Sets
Spanners - Flare Nut
Spanners - Open Ended Imperial
Spanners - Open Ended Metric
Spanners - Open Ended Sets
Spanners - Ratchet Head Metric
Spanners - Ratchet Head Sets
Spark Plug Sockets
Specialist Mechanic's Tools
Tool Backpacks
Toolboxes - Metal
Toolboxes - Plastic
Torque Wrenches
Torx Key Sets
Torx Keys
Water Pump, Multi & Slip Joint Pliers
Work & Inspection Lights