Link2Home One App Control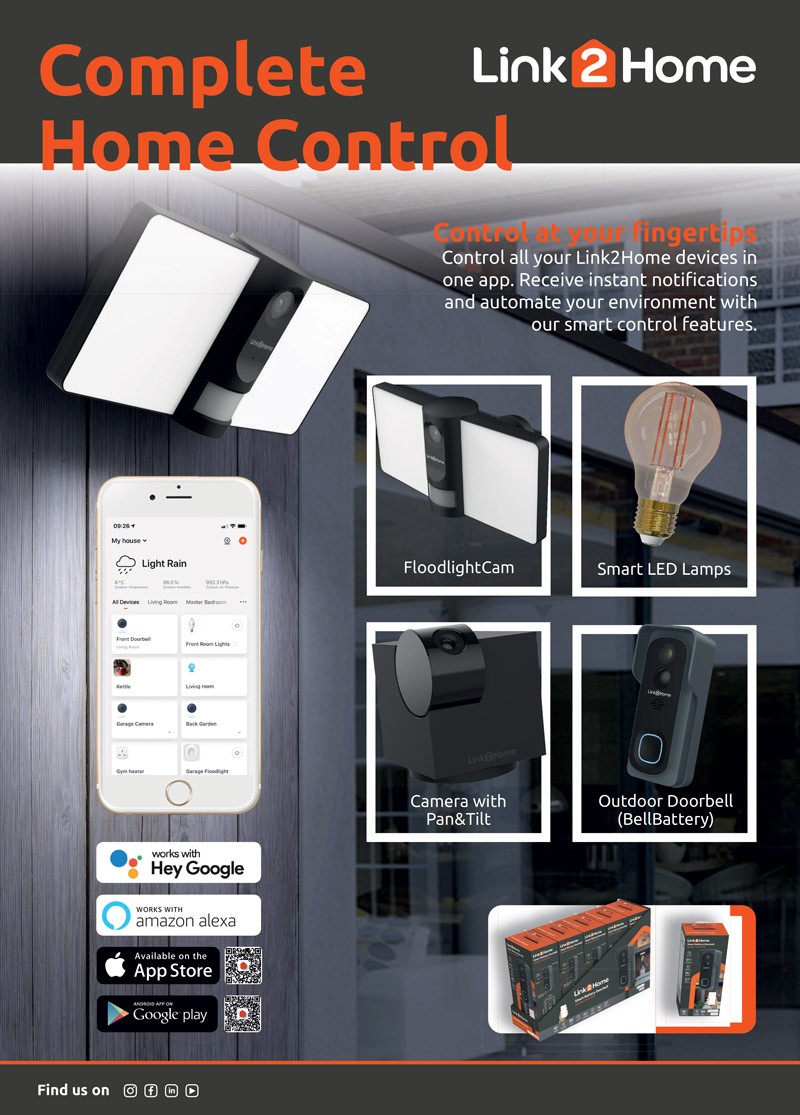 Redefining everyday living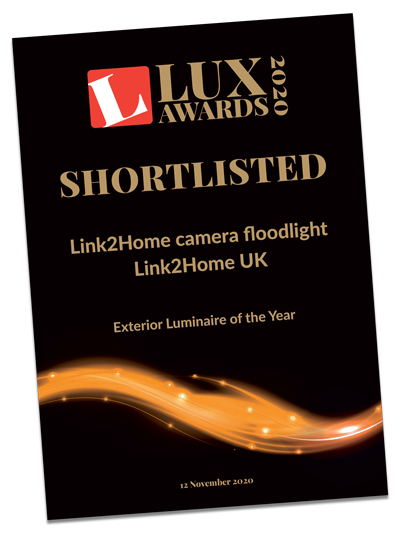 This is done by simply introducing high-performance, good-looking and affordable technology to your existing electrical fixtures.
Making your home simply smarter.
The Link2Home Camera Floodlight was shortlisted for the 'Exterior Luminaire of the Year' LUX Awards November 2020, see certificate here.
View full range here, alternatively find your local retailer here for more details.
Published on 01/01/2022, Expires 30/06/2022